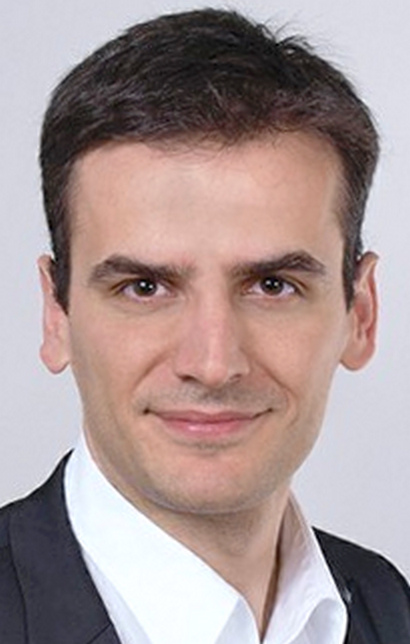 Dr. habil. Athanasios Despotis
Apl. Professor für Neues Testament (Universität Bonn); Wissenschaftlicher Mitarbeiter im SNF-Projekt "Image of God and Abyss of Desires"
Institut für Neues Testament
E-Mail

Postadresse

Universität Bern
Institut für Neues Testament
Länggassstrasse 51
CH-3012 Bern

Pers. Website
Arbeits- und Forschungsschwerpunkte
Gospel of John and Ancient Greek Philosophy
Hellenistic Judaism
New Perspective on Paul
Biblical Exegesis from Eastern Orthodox Perspectives (www.orthodoxbiblical.org)
Religious and Philosophical Conversion in the Ancient Mediterranean Traditions (www.corpc.uni-bonn.de)
Luke´s Double Work
Publikationen (Auswahl)
Bekehrungserfahrung und -erinnerung bei Paulus und Johannes (forthcoming), 500 pp.
Participation, Justification and Conversion: Eastern Orthodox Interpretation of Paul and the Debate between Old and New Perspectives on Paul (in collaboration), [WUNT II 442], Tübingen: Mohr Siebeck 2017, 435pp.
Die "New Perspective on Paul" und die griechisch-orthodoxe Paulusinterpretation ('Habilitationsschrift' in German), [VIOTh 11], St. Ottilien: EOS 2014, 452 pp.
The Parable of the Rich Man and Lazarus. A Comparative Study on Patristic and Modern Interpretations (in Greek), [Bibliotheca Biblica 43], Thessaloniki: P. Pournaras Press 2009, 654 pp.
Human Person and Ethics in the New Testament, (In Greek–in collaboration) Athens: Athos Press 2009, 520 pp (300 pp).
"The Religious-Philosophical Hybridity in John 6 and its Reception in the Commentaries of Origen and John Chrysostom", in J. Kok et al. (eds.) Drawing and Transcending Boundaries in the New Testament and Early Christianity, Beiträge zum Verstehen der Bibel 38, Berlin: LIT 2019 (forthcomming)
"Reconsidering the Pauline Conception of Time", [forthcoming in Journal for the Study of Paul and His Letters 8 (2019)]
"Drawing and Transcending Boundaries in the Dialogue between Jesus and Nicodemus: Fresh Perspectives from John's Hellenistic Background and Chrysostomic Reception", Journal of Early Christian History 8 (2018) 68–87.
"The History of Orthodox Biblical Exegesis in the Early Modern World (c. 1450–c. 1750)", in E. Cameron (ed.), The New Cambridge History of the Bible: Volume 3. From 1450 to 1750, Cambridge: Cambridge University Press 2016, 518–531.
"From Conversion in Paul and 'John' to Theosis in Their Patristic Reception", Horizons of Biblical Theology 38 (2016) 88–109.
"ἕκαστος καθὼς προῄρηται τῇ καρδίᾳ, μὴ ἐκ λύπης ἢ ἐξ ἀνάγκης" 2Cor 9.7a in the Context of Pauline Theology and Ethics", in: J.Flebbe–M. Konradt (eds.), Ethos und Theologie im Neuen Testament. Festschrift für Michael Wolter zum 65. Geburtstag, Neukirchen-Vluyn 2015, 236–263.